14 E. State Street
North Aurora, IL 60542
630.264.6300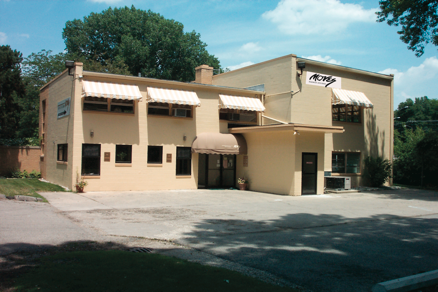 Nestled on beautiful Island Park on the Fox River, Moves Dance Studio's flagship facility boasts three state of the art studios with the world's most advanced suspended floors, designed and manufactured by L'Air International.  The historic building, which overlooks the river, dam and mill race served the Village of North Aurora throughout time as Village Hall, Well House #2, Police Department, Fire Department, and elementary school, and most recently the Messenger Public Library.  This facility provides the broadest range of dance styles and classes for dancers between the ages of three thru adult, beginning through professional levels.
Moves Dance Studio Wheaton
921 E. Roosevelt Road
Wheaton, IL 60187
630.682.3600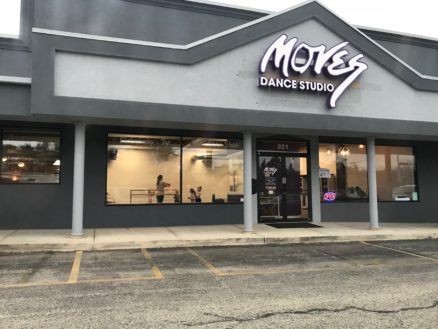 Moves has decided to start it's 20th year in Wheaton by building a dedicated studio….in Wheaton!! (same shopping center as Acosta's Consignment & Seven Dwarfs Restaurant)
Our new Wheaton location has 3, large, state of the art studios with the most advanced suspended dance floors, floor to ceiling mirrors, high end stereo systems, a high end kitchen, FREE coffee, plenty of parking, easy drop off, and ample seating for viewing your dancer in a trendy, fun, family oriented, climate controlled studio!